Spectacular View Property
Higuera Blanca, Punta Mita – Land for sale, Mexico.
MIRIBA is a Mexican corporation created to develop and market 285 acres of spectacular, sweeping, unobstructed ocean and jungle views in Nayarit, Mexico. Panoramic views up to 1000 feet in elevation include the Pacific Ocean coast, the Bay of Banderas, the village of Punta de Mita as well as the Four Seasons Punta Mita, Los Ranchos, and Fonatur La Tranquila.
THE PROPERTY AND THE AREA
This is one of the area's key view properties, one of the largest developable parcels in the vicinity, located in the center of Mexico's gold coast, the Riviera Nayarit. The land is within 10 minutes of three championship Jack Nicklaus and Greg Norman designed golf courses. It is 10 minutes from the beautiful Four Seasons Punta Mita, where Presidente Calderon, Bill Gates and a galaxy of stars & celebrities vacation. Punta Mita has 3 AAA/Five Diamond hotels.
In addition to the Four Seasons and Punta Mita, the development of this entire area is being driven by Fonatur, the department of the Mexican government whose function is to be responsible for the planning and development of sustainable tourism projects of national impact.
Fonatur's success is evident in the creation and operation of five tourist resorts: Cancun, Los Cabos, Ixtapa, Huatulco and Loreto. These destinations serve as benchmarks when anyone anywhere talks of competitive tourism and the caliber of tourism Mexico offers. These
resorts are home to 40% of the country's five-star hotels, host 46% of the foreign tourists that overnight in Mexico, and represent 54% of the foreign revenue generated in Mexico from tourism.
Fonutur Litibu comprises a total area of 2,175 acres, divided into the 3 stages. It is foreseen that this development will have tourist and residential lodging for 14,500 rooms, an affluence of 1,025,000 tourists per year which will generate an income of US $866 million, an estimated investment in infrastructure of US $178 million, private tourism investment of up to US $1.8 billion and the creation of approximately 17,400 new jobs.
Based on Fonatur's quasi-governmental status, Fonatur has the ability to create tourism packages including new airline flights and other forms of transportation. This proximity to Fonatur, Four Seasons/Punta Mita and other world-class resorts offer a strong
competitive advantage.
Zoning – zoning density is available through a "Plan Parcial" or development plan.
Environmental Development – both Fonatur, La Tranquila and Four Seasons Punta Mita are low impact developments.
Electricity, internet, phone, and cell towers are adjacent to the property. There is a year round, existing spring on the property located in a stunning, pristine jungle setting.
LOCATION:
Puerto Vallarta International Airport: 50 minutes
Punta Mita: 10 minutes
Fonatur La Tranquila: 5 minutes
Sayulita: 10 minutes
San Francisco, Nayarit: 20minutes
A new toll road to Puerto Vallarta and a new scenic road are planned virtually to the properties doorstep. The property is located in a region that provides easy access and has public services such as hospitals, schools, malls, national and international connections
through Puerto Vallarta International Airport and Puerto Vallarta Cruise Ship Dock, Tepic National Airport and Federal Highway 200,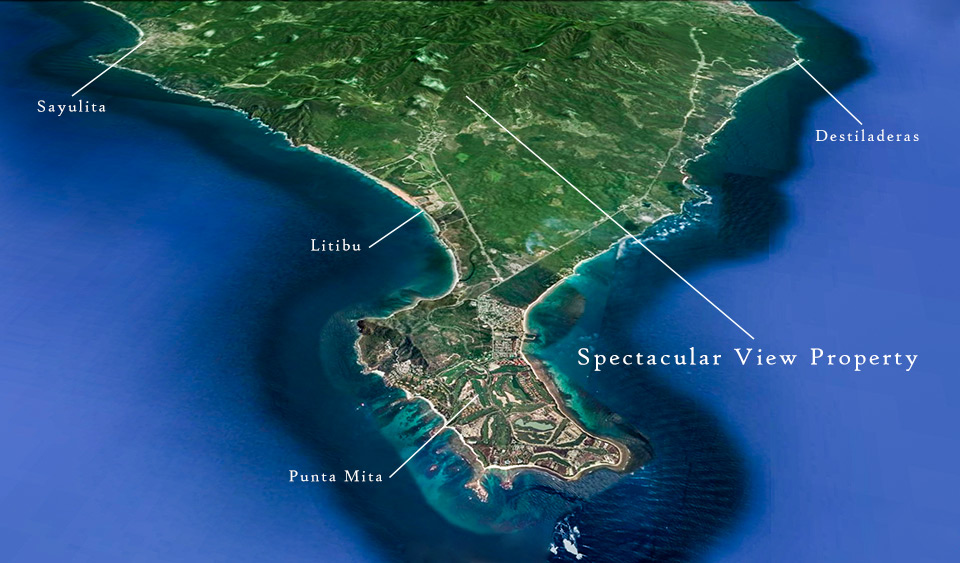 MEXICO:
Mexico has grown by 5% GNP each of the last two years. The Mexican government is forecasting another 5% growth this year which will add 600,000 jobs. It is in the top 5 most desirable tourist destinations for US and Canadian travelers.
PRICING:
Four Seasons Punta Mita & Fonatur La Tranquila developments are all high end luxury developments asking $750,000-$1,500,000 per unit. Lots in the Kupuri development are $2.2 to 7 million dollars.
Asking price of 16 dollars/sq. meter is competitive with surrounding development. This is the largest available property in the area with an unmatched ratio of view parcels/hectare. This opportunity comes with optional beachfront property for beach access.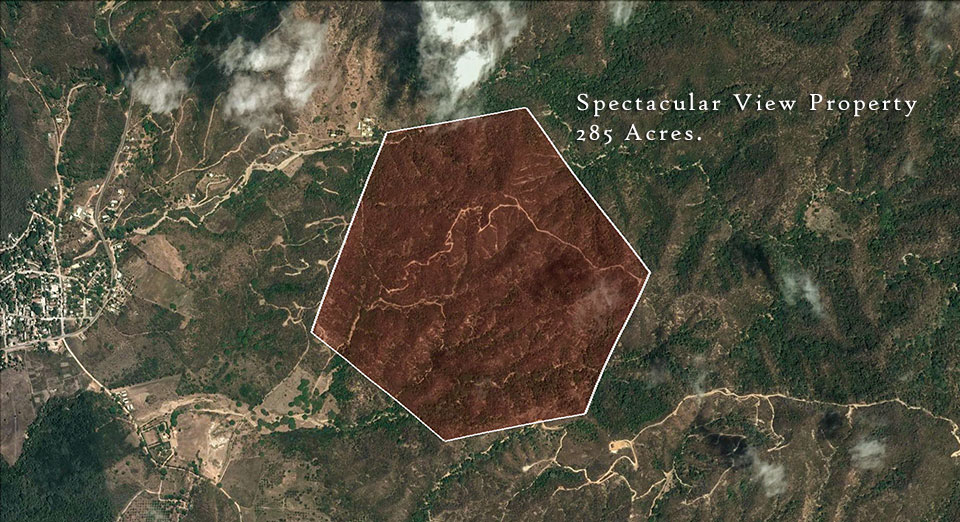 Overview:
Based on a confluence of positive factors, including the property's location, magnificent views, development potential and pricing, along with the Nayarit coast's status as a rising star in the tourist and real estate development venue, MIRIBA offers a
unique investment opportunity with the potential for a significant return on investment.
https://explore.mexicolandcatalog.com/wp-content/uploads/2013/06/001lhb.jpg
640
960
La Punta Realty
https://explore.mexicolandcatalog.com/wp-content/uploads/2015/08/mexicolandcatalog-logo.png
La Punta Realty
2013-06-06 13:12:44
2020-05-23 17:39:19
Spectacular View Property